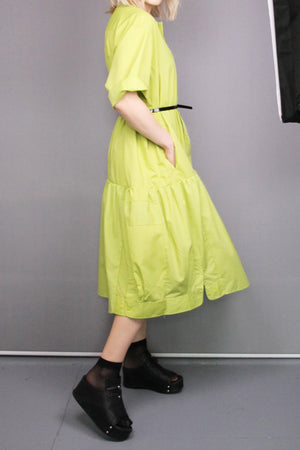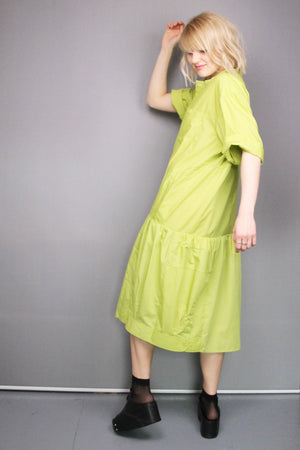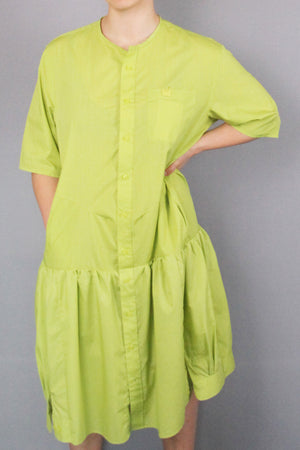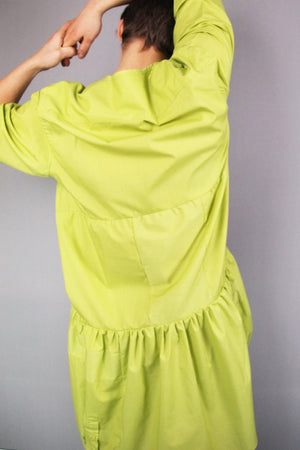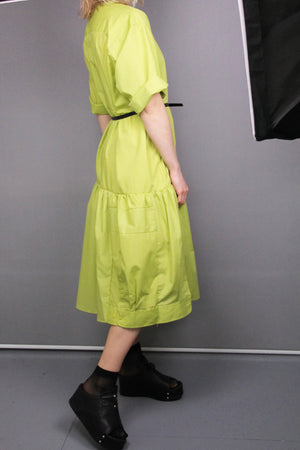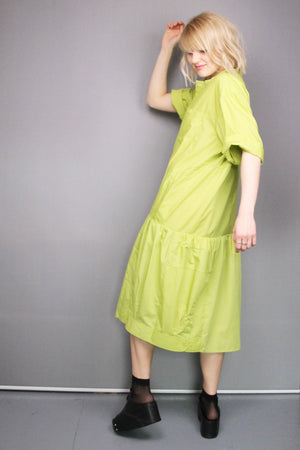 Upcycled by ZĪLE
LEIA dress green
Green is such a special color, isn't it? And shirtdress is a special dress. Here you get both in one. Casual yet more than casual. Combine it with a belt if you like.
Description: midi length shirtdress with half-length sleeves, made of two men's shirts.

Size S-L

Measurements: length 112 cm, chest size 124 cm, hip size 134 cm.
Girl is size S (European 34), 1.62m tall.